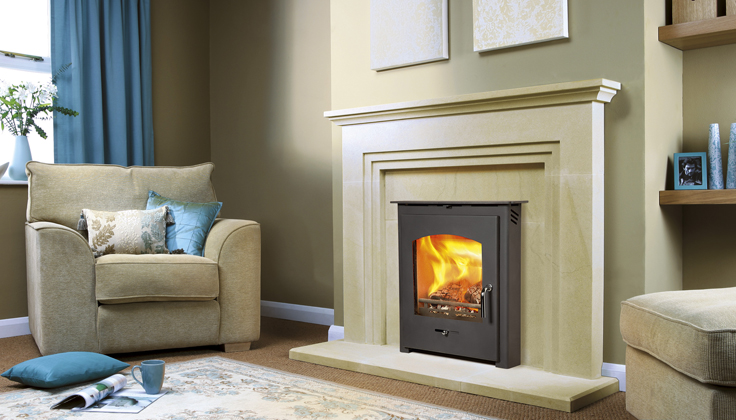 The new Pevex
 Slimline 30 3-5kW inset stove is designed to easily fit into a standard milner fireback.
It features a narrow depth a 45 degree angled outlet to enable fitting into a standard 16" x 22" fireplace opening and can either be
installed with a liner (with optional bolt on flue adaptor) or flaunched into the chimney.
The stove is designed for multifuel use and features a large glass window to give maximum view of the fire, primary and
secondary air for precise control, full cast iron grate, convection sides and top plate and vermiculite lined fire
chamber for improved combustion and improved efficiency.
Not only will the Slimline 30 look great in any fireplace but with an output of up to 5kW and an efficiency of 77% (net) it
will be a huge improvement over a normal open fire.
PEVEX
Technical data
Newbourne 30 Slimline Inset
Nominal output
4.6W
Range rating
2-5KW
Flue outlet diameter
Ø125 mm top (45 degree)
Heating area
10-90 m2
Weight
60 kg
Distance to flammable materials 
to furniture
90cm
Width of wood chamber
28cm
Max log length
26cm
Dimension of tapered firebox in mm
526 ht x 406 max wd (tapering to 274mm wd) x 185mm dp
Dimension of front exposed part of stove
606 x 545 x 128mm (HxWxD)
Distance of centre of top flue outlet from rear of stove front
167mm
Optional 45 degree flue outlet available to order
Colour options
Black
Efficiency when burning wood
78%
Efficiency when burning solid fuel
80%
Eco design ready 2022
Can be installed on a 12mm hearth
CE mark, EN13229