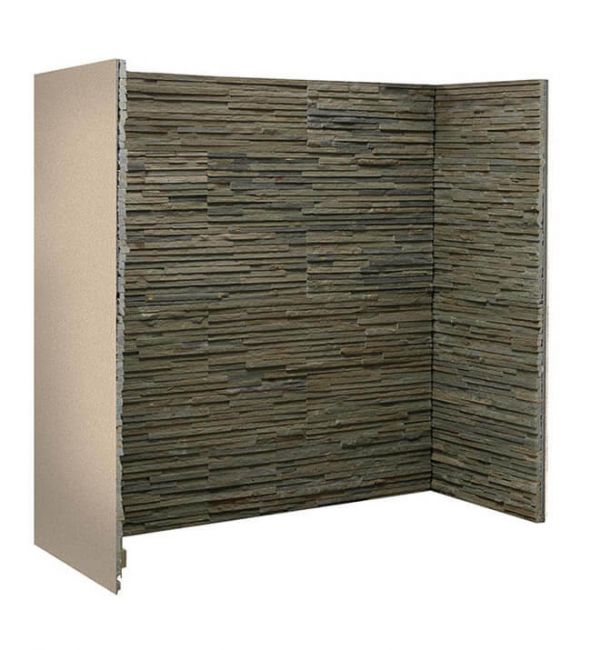 Olive and Charcoal Slate Waterfall Fireplace Chamber is made from thin slivers of real slate fixed to a vermiculite backing board.
These cuttable panels enable you to quickly finish a fireplace opening to a superb standard;
The fire chambers are the perfect addition for your new stove.
Please Note: Colour may vary from the photographs as each panel is handmade and is subject to variations in texture and tolerances from panel to panel.