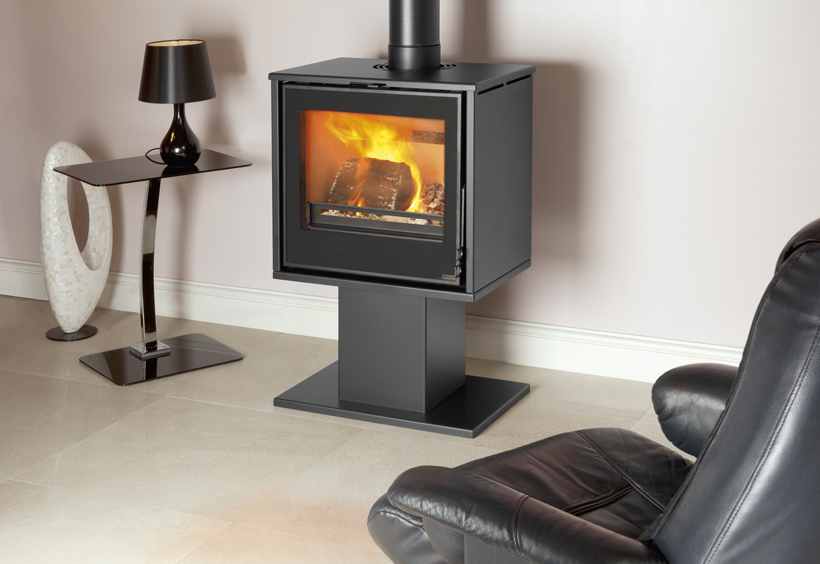 The Brand New UK made Serenity 50 Pedestal 6kW is a beautifully made contemporary stove designed to be used in an open plan freestanding situation.  Made from steel, it features a full convector casing, a black bordered full glass door window, primary, secondary and tertiary air for improved and more complete combustion of the fuel and designed to be used for burning wood or smokeless fuel.
The fire chamber is fully lined with Skamol, a high performance insulation material which increases the firebox temperature whilst greatly improving the efficiency.  This helps create a lovely dancing flame pattern gently circulating in the stove to both mesmerize and enjoy on those cold winter evenings.
The Serenity 50 Pedestal effortlessly combines style and function into a visually  stunning stove designed for modern and contemporary living.