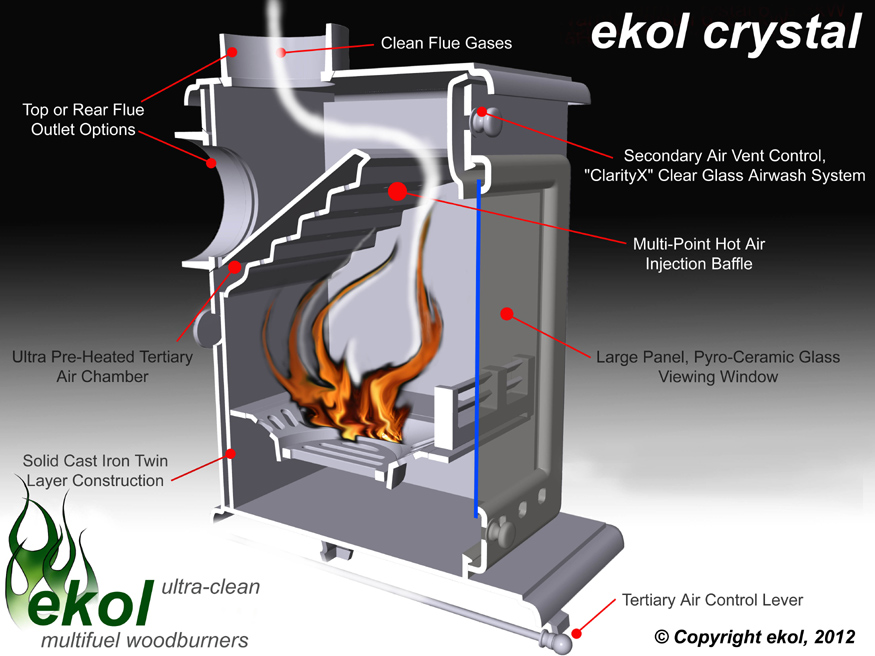 The Ekol 'Crystal' range has been designed by Clean burn Technology Experts to provide the ultimate Clean burning Smokeless Wood burning Stoves suitable for use in all of the UKs towns and cities designated smokeless zones, including the strictly controlled Central London areas.
The Clean-Burn result of a highly advanced combustion chamber means your chimney will show a clear vapour escaping instead of black smoke associated with regular stoves and fireplaces. Switching your existing fireplace or stove to the Ultra Clean burning effects of the Ekol Crystal can reduce asthma related symptoms and other respiratory problems, both inside the house and for those in the local area.
Officially recognized by DEFRA, making it legal to burn wood in any Smoke Control Zone area of the UK, the Ekol Crystal range showed through rigorous testing that their smoke particle emissions are as little as just one third of the amount allowed to pass the stringent DEFRA approval.