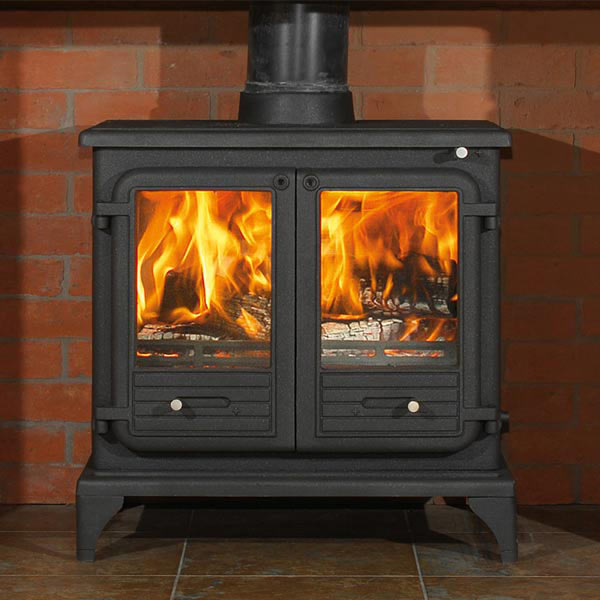 The Vega 300 & 3oo boiler model are part of the Penman collection.
For the larger room, look no further than the double door Vega 300 stove. Available as a standard multi fuel stove, it is also available with integrated, thermostatically controlled boiler that will heat up to 8 radiators as well as the household water supply.
The Vega 300 is available in Multi Fuel and Multi Fuel Boiler models.
DIMENSIONS: 655mm (w) x 415mm (d) x 680mm (h)
OUTPUT: 13.0kW
EFFICIENCY: 76%
Vega 300 Boiler model
DIMENSIONS: 655mm (w) x 415mm (d) x 680mm (h)
OUTPUT TO WATER: 8.0kW
OUTPUT TO ROOM: 4.8kW
EFFICIENCY: 73%