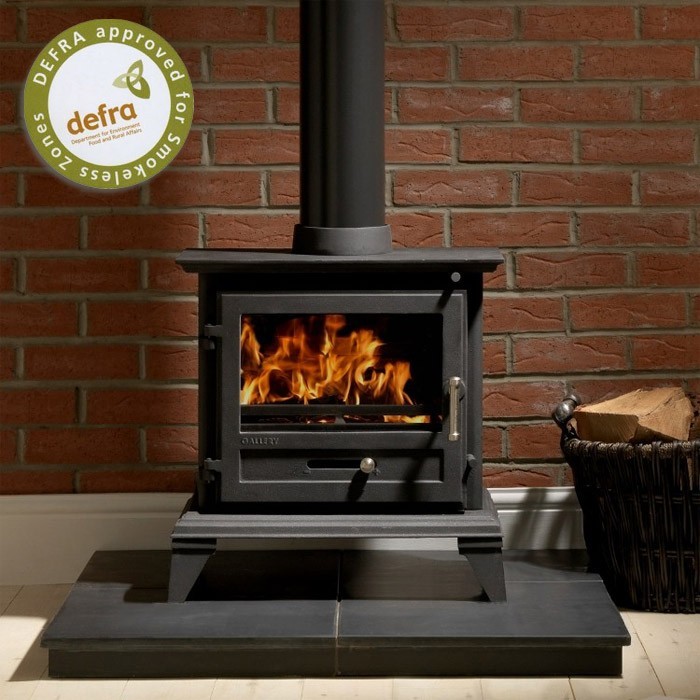 The Classic 8 Firefox Clean Burn Stove from Gallery is one of the newest additions to the gallery fireplace range for 2011 made from cast iron it has robust looks and a design sure to please. Also available as a Multi Fuel version.
Shown on a 30" x 30" granite Slabbed Hearth for solid fuel use Defra Approved for use in smoke exempt zones when buring wood
8.3KW Output Top and Rear Flue option External riddling grate Clay brick lined Black and Chrome handles included Suitable for use with wood and multifuel Good size viewing window for stove size
Dimensions
Width 595mm / 23.25" Height 615mm / 24.25" Depth 385mm / 15.25"
Flue Options
Flue Size 6" (152mm) Flue Options Top and Rear Flue If you need Flue pipe add as extra