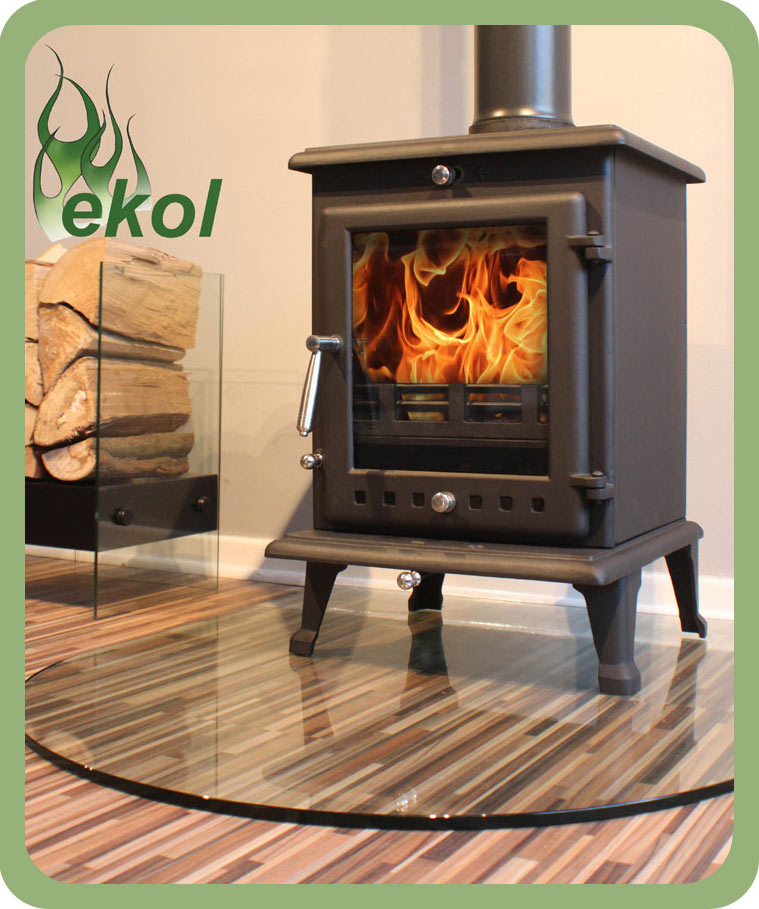 The Ekol is a great looking all cast iron stove with a tertiary air system that burns of carbons making the gasses that leave your chimney very clean, three times cleaner than defra's recommendations. and now Eco design ready 2022, it will also look great in any fireplace. Available in 5 kw 8 kw 12 kw all Defra approved.
Mirror glass is an option on all EKOL stoves.
Can also sit on 12 mm glass hearths.
We also sell glass hearths see link on left