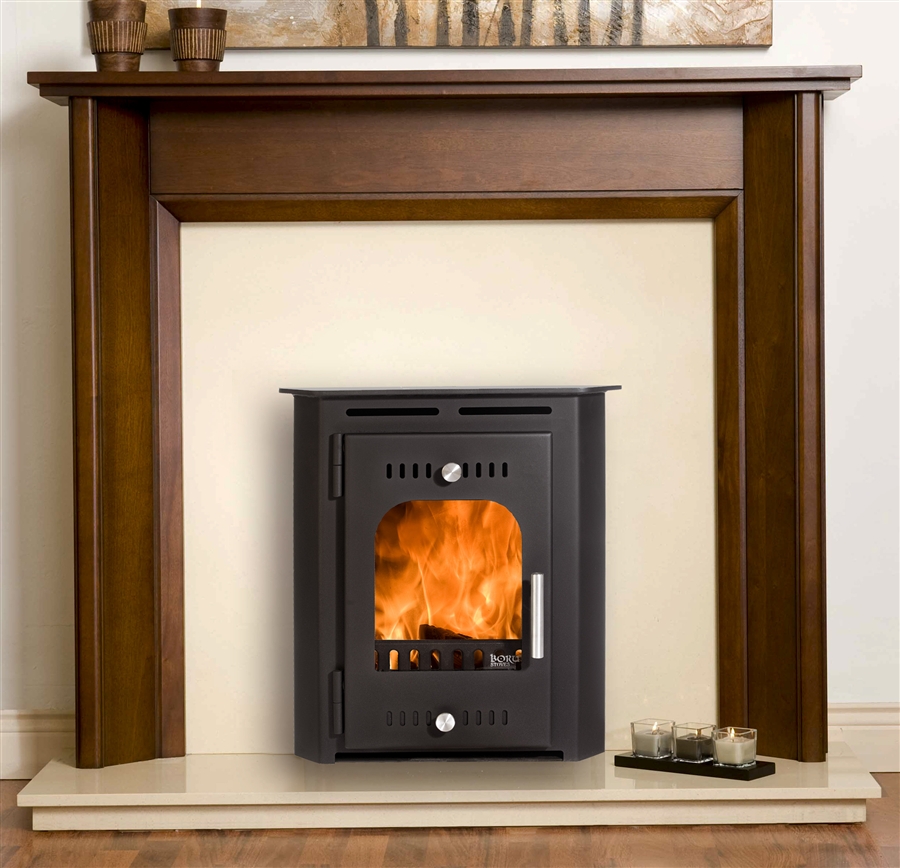 The 4.8 kw semi is one of the most efficient
stoves on the market with an efficiency
rating of 83.2%. The tapered fireback
ensures the upmost of ease when fitting
and its C02 burn technology ensures
a cleaner burn. As with all Boru Stoves
the 4.8kw Semi comes standard with an
airwash system for cleaner glass and will
suit a standard 16" or 18" opening.
Airwash system for cleaner glass
C02 burn technology for a cleaner burn
Multifuel grate for burning wood and solid fuel
Fits into a standard 16" or 18" fireplace
Tapered back for easy installation
Radiant heat and natural hot air convection
4.8kw output
83.2% efficient
Made in Ireland