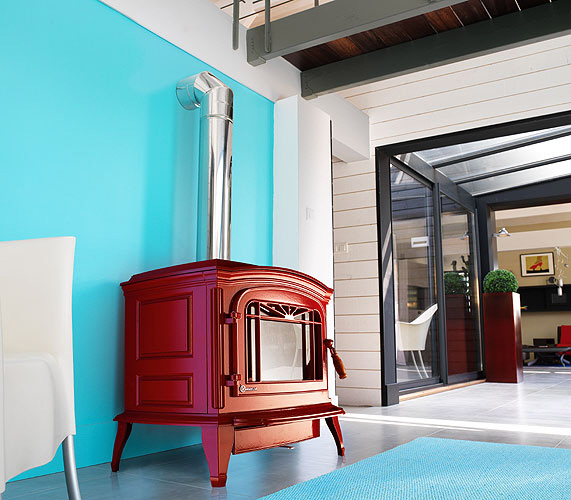 The Bradford is a large 12KW wood burning convector cast iron stove with classic and traditional styling which will give lovely radiant and convection heat whilst giving an impressive look in a fireplace setting.
A wide stance allows long lengths of wood to be loaded into this stove. An under mounted ashpan allows easy cleaning of fly ash.
Nominal output 12KW
Log Length: 54cm
Flue: 150mm top or rear
Dimensions: 730* (w) x 613* (d) x 730 (ht)
Weight: 172KG
Available in Ivory enamel and Red enamel
Our site is not intended to show our full range of products, simply a sample of our product range or items we have in stock all the time. Please phone or visit to discuss our full range of stoves, fires and accessories.We are HETAS registered installers and the only HETAS approved retailer in Chorley, Lancashire.


Enquire Now
[contact-form-7 404 "Not Found"]